Chinese Edge is one of the premium Mandarin Schools in Singapore that offers a structured Chinese program following syllabus from Hanban, which is affiliated to China Ministry of Education, with experienced teachers delivering the course. Our classroom teaching face to face with our teachers will improve your Chinese learning faster than studying alone or practising with friends. Only through quality training, we build your foundation knowledge of Mandarin so that you can have a more competitive edge in your work or study.
Our Chinese course syllabus is structured accordingly in line with HSK international standard and to help our students fully masters the language. We make use of Hanban syllabus to help our students learn Chinese. Hanban is an official institution that is affiliated with China's Ministry of Education and aims to teach students who want to learn Chinese.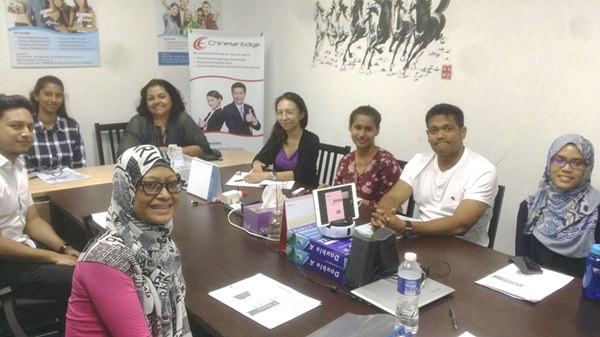 One of Hanban's missions is to encourage the use of the Chinese language in and outside of China. With the structured program flow that we are using, we are very confident in our ability to impart our knowledge and expertise to anyone who wants to learn from us. With the Hanban syllabus, we employ strict teaching standards to ensure quality education for our students.
Chinese Edge handpicks our teachers from a pool of talented teachers from various colleges in Singapore and China. They all have to teach Chinese as a Foreign Language (TCFL) colleges in the country. All of them are native speakers mainly from Northern China and in close vicinity to the Ivy League of Chinese academia.
We are in a unique position to recruit from universities such as Beijing University, Renmin University, Beijing Normal University, Beijing Foreign Studies University, Beijing Language and Culture University, etc.